When it comes to purchasing a car, there are many benefits of buying a pre-owned vehicle from a local dealer. Not only do you have access to more affordable prices than when buying from an online car-buying website, but you also get to choose from our impressive selection.
When you choose to buy a pre-owned car from one of our car dealerships near Boise, you have the advantage of taking a test-drive and seeing if this is the right model for you. You can ask our knowledgeable team about the different trucks and SUVs for sale on our lot to find the one you love. That way, you can rest assured that you are getting a dependable car before you sign any paperwork.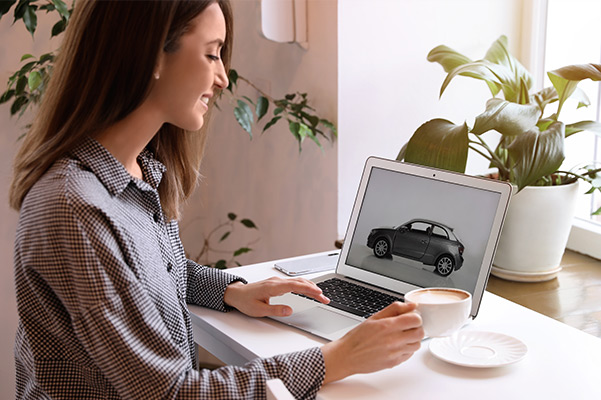 Used Cars for Sale Near Me
When shopping for a used car in Idaho or Oregon, you can get a great offer when you visit an Auto Ranch dealership. Our used car selection includes an array of Ram 1500 pickups for weekend projects, as well as Jeep Wrangler and Grand Cherokee SUVs with plenty of space for your family. Whether you want a Ford F-150 or Chevy Equinox, you'll love what we have available!
When you come to an Auto Ranch location, you're not only getting a great offer on a pre-owned vehicle, but you are also supporting a family-owned and -operated dealership group that has been serving the area for over 25 years. Plus, we're a local business that is dedicated to giving back to the community.
Our local car dealers are home of the 90-minute car deal, and we're proud to sponsor local events and organizations whenever possible. When you do business with us, you're helping us support the local economy -- something you won't ever find when purchasing from a national online retailer.
Things to Do in Boise, ID
Boise has plenty to offer local drivers looking for day trips and weekend getaways. We'll be happy to pair you with a new or used vehicle to make it easier to discover everything Boise has to offer. Here are a few fun places we recommend you check out:
When you purchase a pre-owned vehicle from our local car dealership, you can count on a hassle-free experience that is far superior to buying from an online outlet, where you are nothing more than a customer number. Discover the benefits of shopping from an Auto Ranch dealership and schedule a test-drive with us today!